Incorporating sound into innovation workshops for C-level executives. Grounded in scientific and design research, sound was purposefully used to functionally and emotionally guide the ideation journey of participants.
Project Role:
Design Research Lead, Workshop Co-Facilitator, UX / UI Design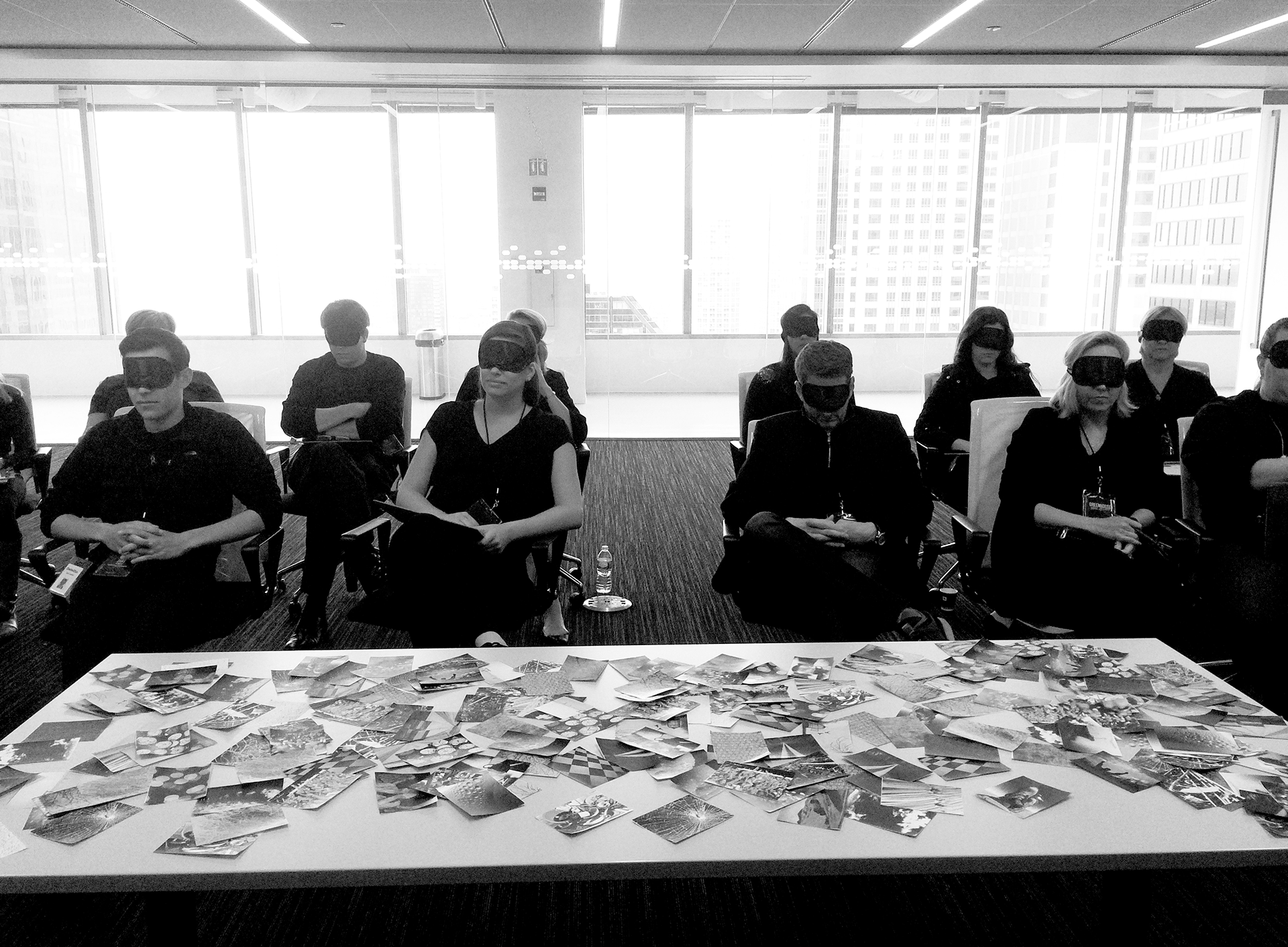 02 Process: Understanding the Journey
In order to design an impactful sound system, I interviewed, observed and analyzed participants' and facilitators' mindsets before, during and after innovation sessions, as well as each groups' desired outcomes, expectations and moods. On the right is an example of one mood journey visualized from a collection of site visits. 

"I want to feel like we're making progress. It's a long grueling day –staying motivated is important."
"This needs to be a safe space. I have to go back to work with these people tomorrow."
"I have no idea what to expect from this lab session. I feel self-conscious speaking so openly in front of my entire team. What did my boss get me into?"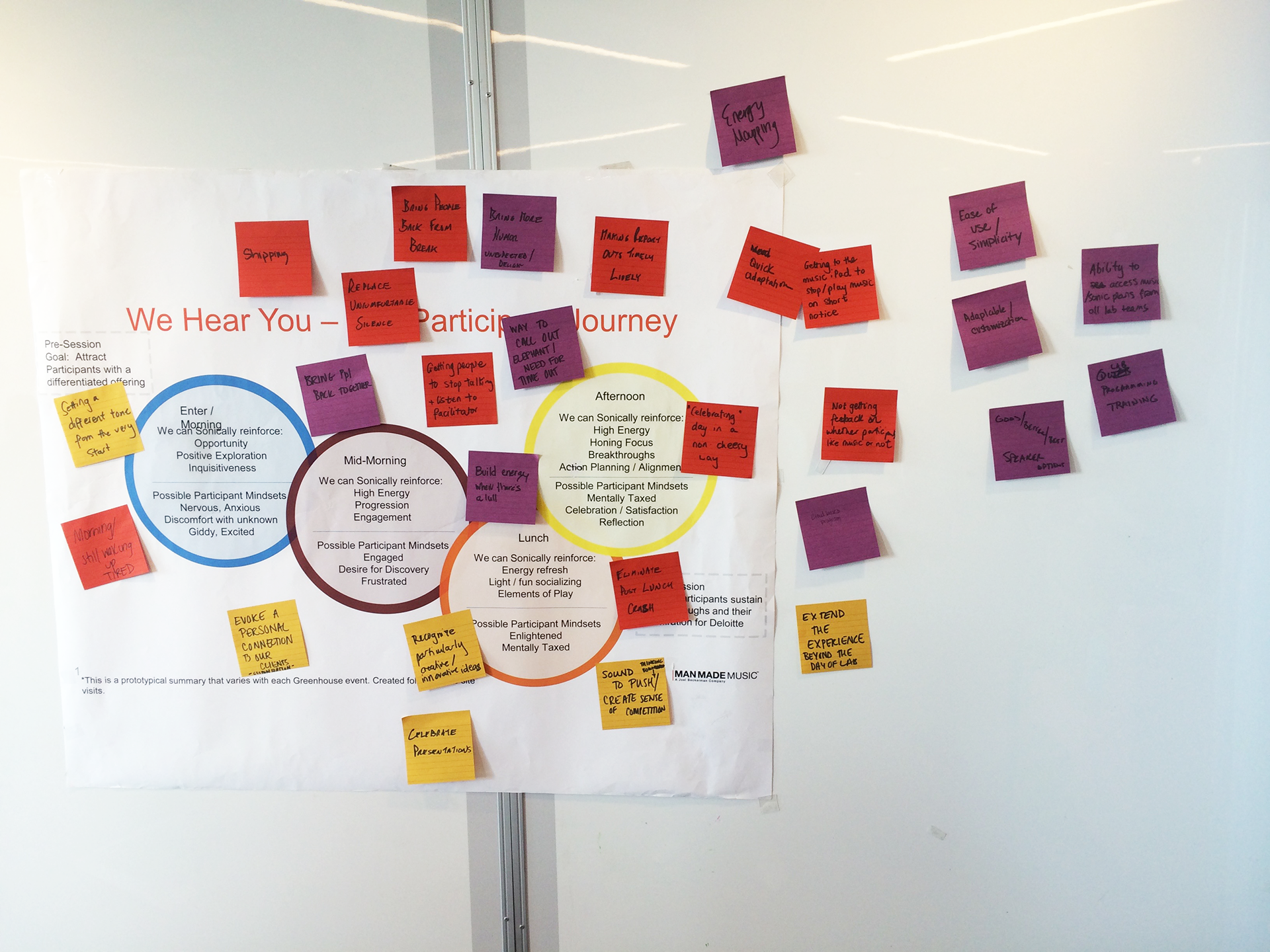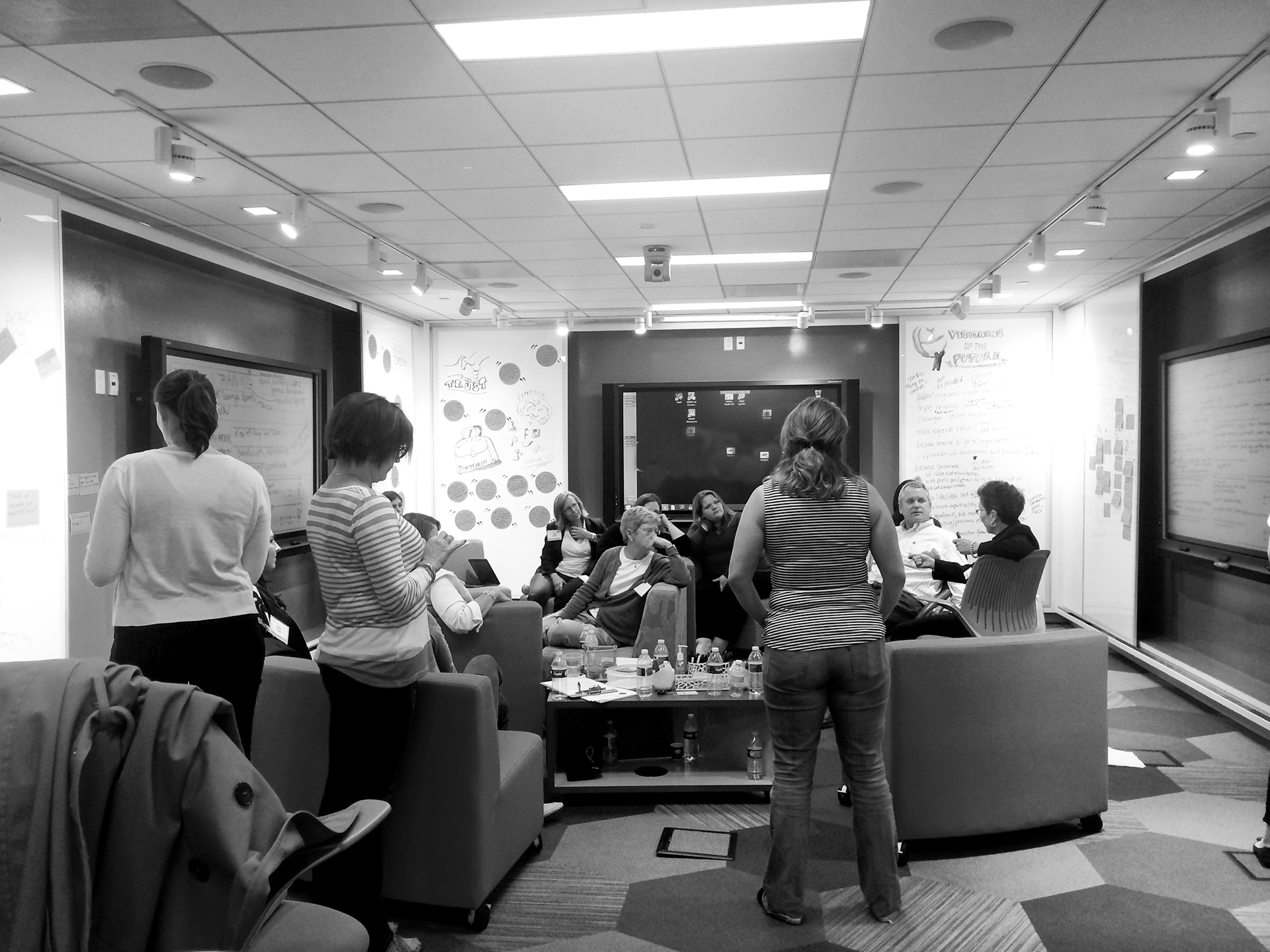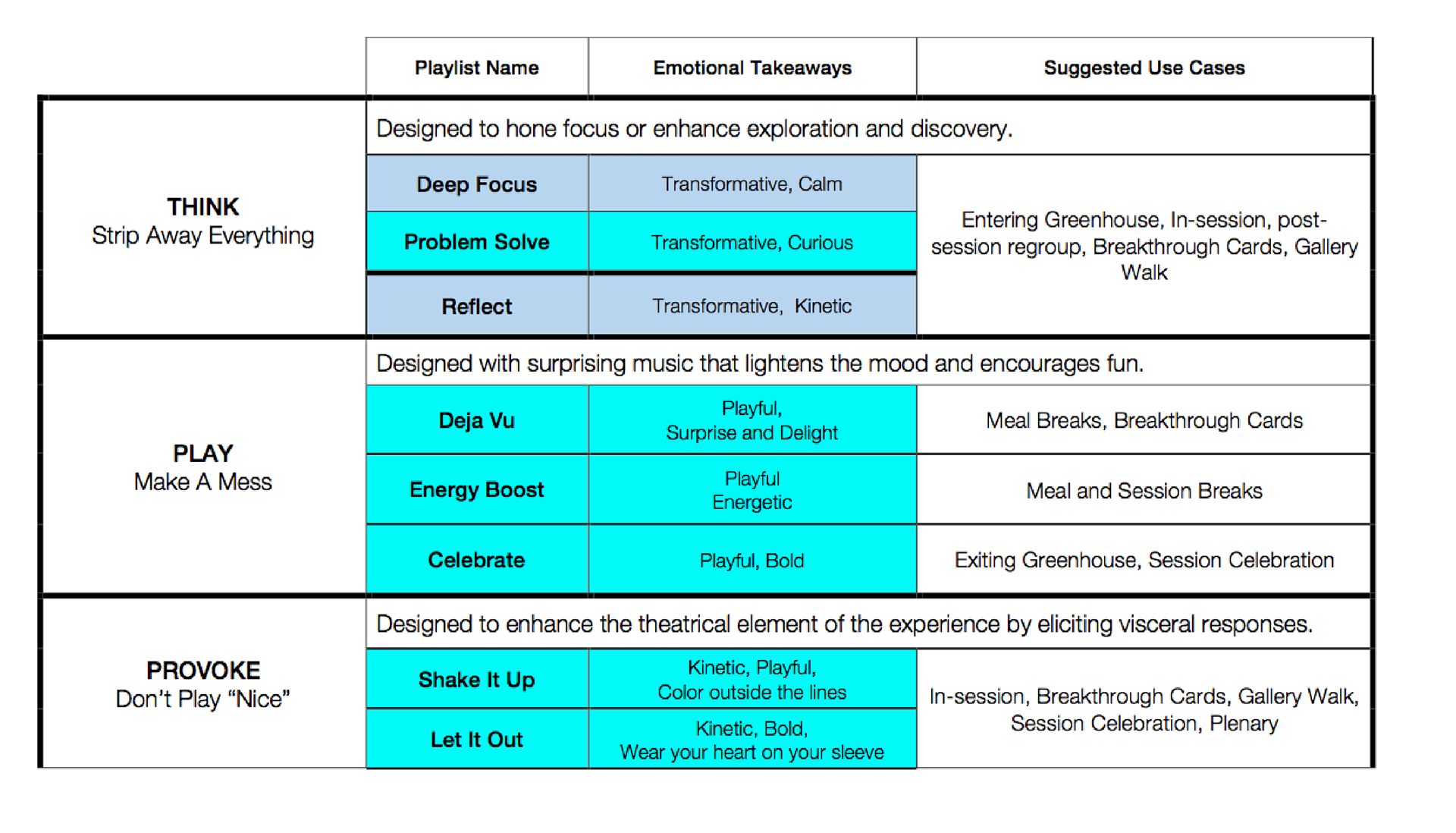 03 Impact: The Final Outcome 
Facilitators in these innovation workshops needed to be able to curate real-time music based on the flow and energy-levels of innovation sessions. Using Lemur software, often used for live electronic music and theater performances, we designed a simple system that allowed facilitators to play spontaneous sound and music in-session and scheduled music, pre-designed into their workshop plans.