A collection of research projects cond

ucted around the impact of
music on healthcare design ​​​​​​​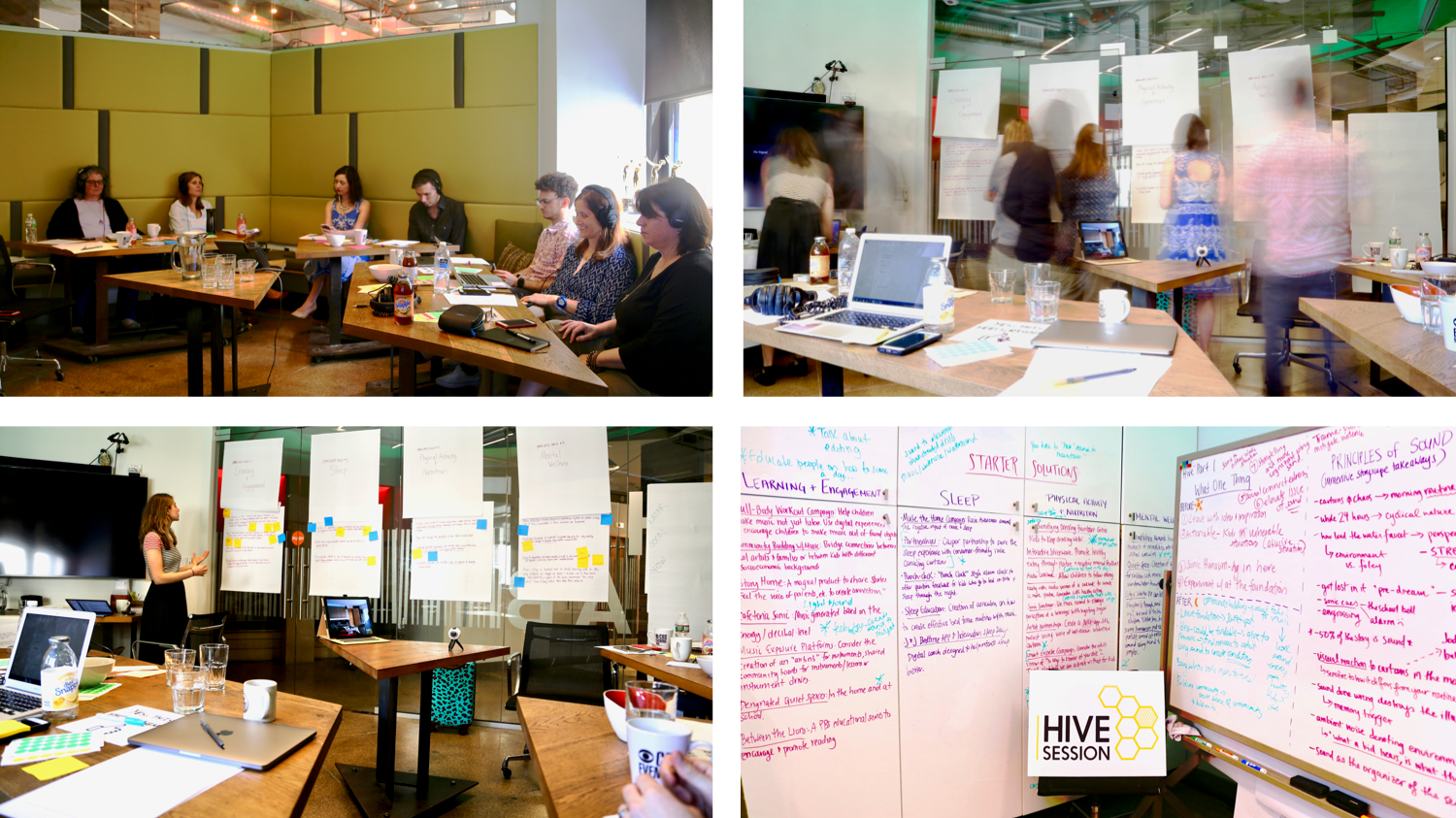 01 Robertwood Johnson & 99% Invisible
Project Role: Lead Designer & Facilitator 
As we look at the evolution of healthcare over the last decade, we've seen a shift towards narrative medicine: an approach that uses storytelling and a mix of eastern and western techniques. With this shift in mind, I designed and facilitated sessions with the Robert Wood Johnson Foundation to understand how  music and sound could be used as impactful tools to affect societies' health and wellness.
Field Recording Playback
We introduced each workshop concept by playing field recordings from all of the sound environments discussed: a classroom and hospital & home environments.
Co-Creation Between Musicians and Public Health Experts
At the end of the workshop, we aligned on a selection of initiatives for RWJ to bring back to their team for discussion, including a podcast partnership to share our ideas with a wider audience and a series of educational-sound tools for a pilot testing in classrooms.
Now, Soon, Later
An exercise we conducted with each idea to prioritize small wins over longer term engagements.  
Impact 
For the final outcome we ultimately aligned on co-creating a podcast as a way to reach engineers, designers, educators and thought-leaders about the importance of sound and music as playing a role in the health and wellness of young children. The podcast covered two topics: Sound in Cities and Sound in Hospitals. The work was produced in collaboration with 99% Invisible.

LISTEN
Sound & Health: Hospitals 
Sound & Health: Cities
Workshop materials available upon request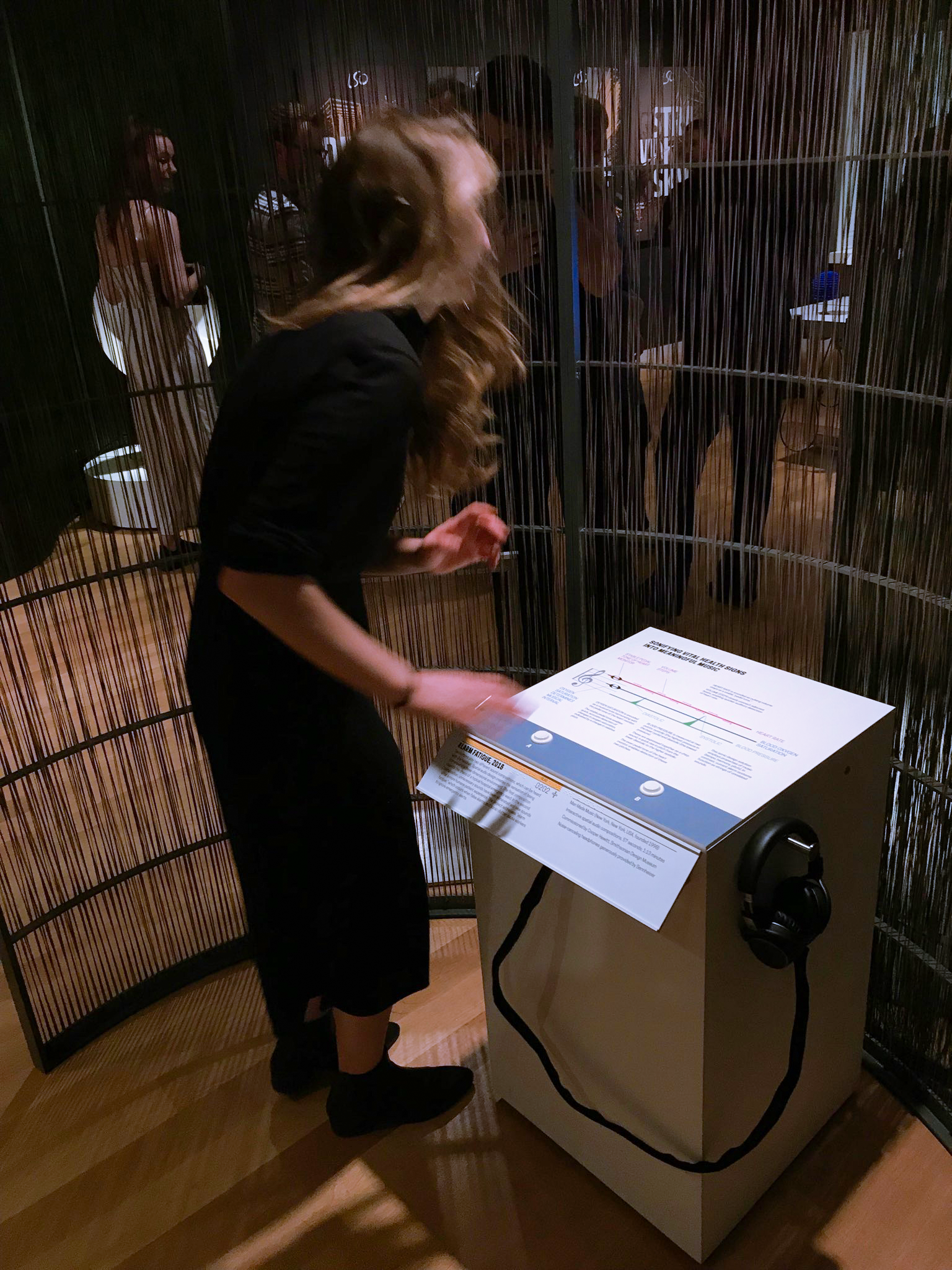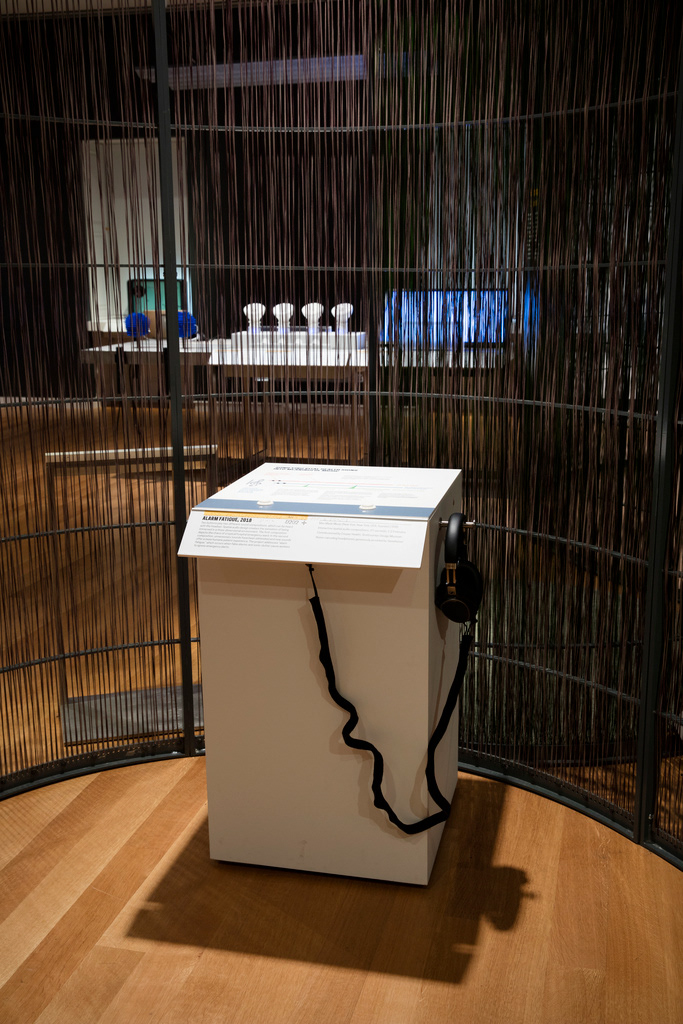 02 Cooper Hewitt & Man Made Music
Project Role: Installation Producer & Design Researcher
Produced an installation in partnership with the Cooper Hewitt Museum along with two composers that was featured at the 2018 exhibit Beyond Vision: Designing for the Senses.
Installation Description: Two buttons play two different sound compositions, which can be heard with the headset. Spatial audio design creates the sensation of being immersed in a three-dimensional environment. The first composition depicts the chaos of a typical hospital emergency ward. In the second composition, unnecessary sounds have been eliminated, and new sounds offer a more humane patient experience. The project addresses alarm fatigue, which occurs when false alarms and sonic clutter cause workers to ignore emergency alerts.