A design research podcast where I host guest collaborators to discuss and expand on fictional artifacts that propose an alternative to current women's healthcare design 
Podcast Writer, Host, Editor & Creative Direction for Podcast Music, Design of all
corresponding multi-media assets 
(Audio Mixing, Mastering and Music Composition Outsourced)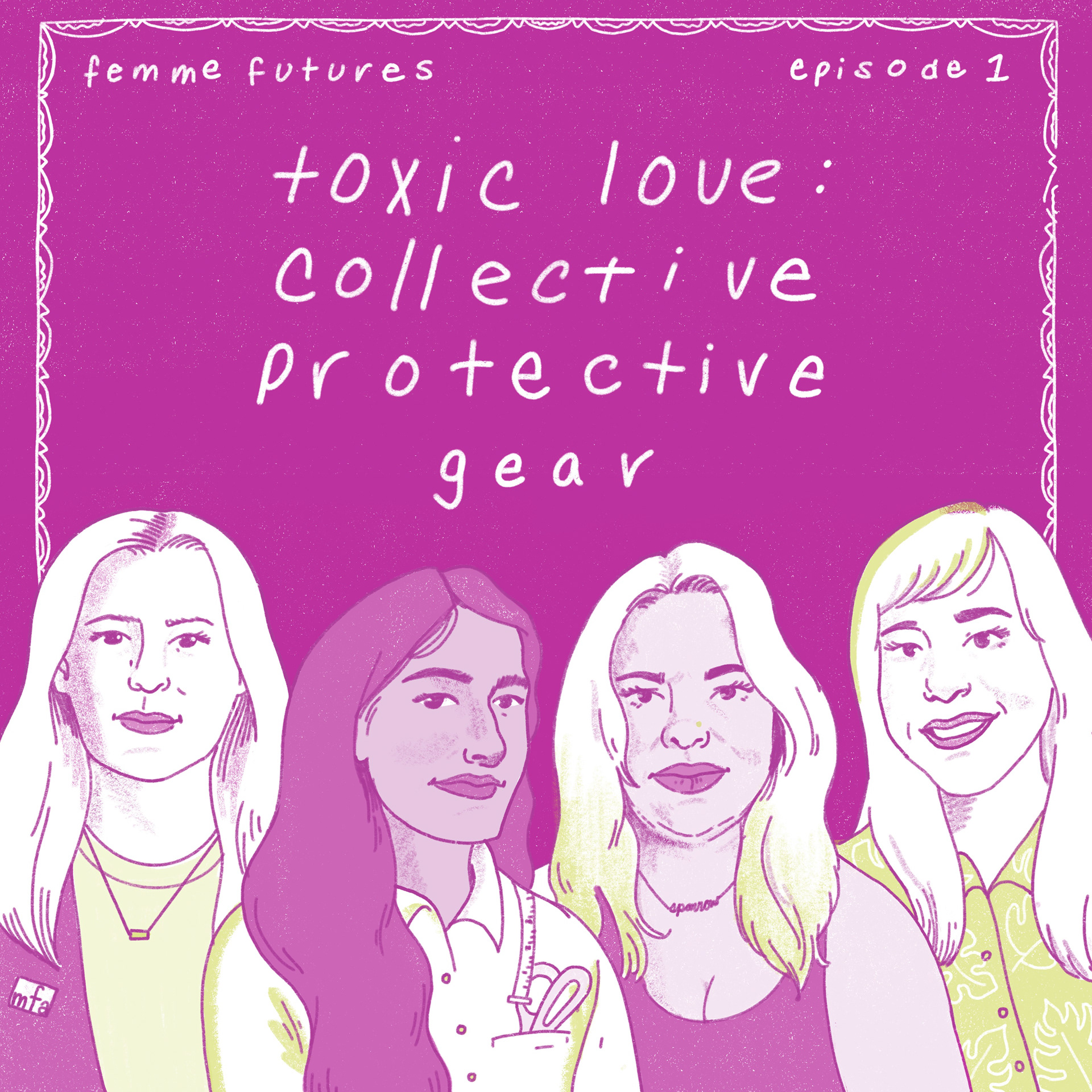 01 The Challenge: Podcast Premise 
Designers call imagining "what if" futures speculative design. We make fictional objects -- like props from sci-fi films. The point of these designs is to give us something tangible to respond to, an artifact from an alternative future that we can touch, wear, play with and debate. But, this type of practice often shows up exclusively in museum exhibitions and academic institutions, very removed from the concerns of the actual people these ideas affect. In this podcast, I use design fiction and podcasting as a technique to dig deeper into issues surrounding women's health and design.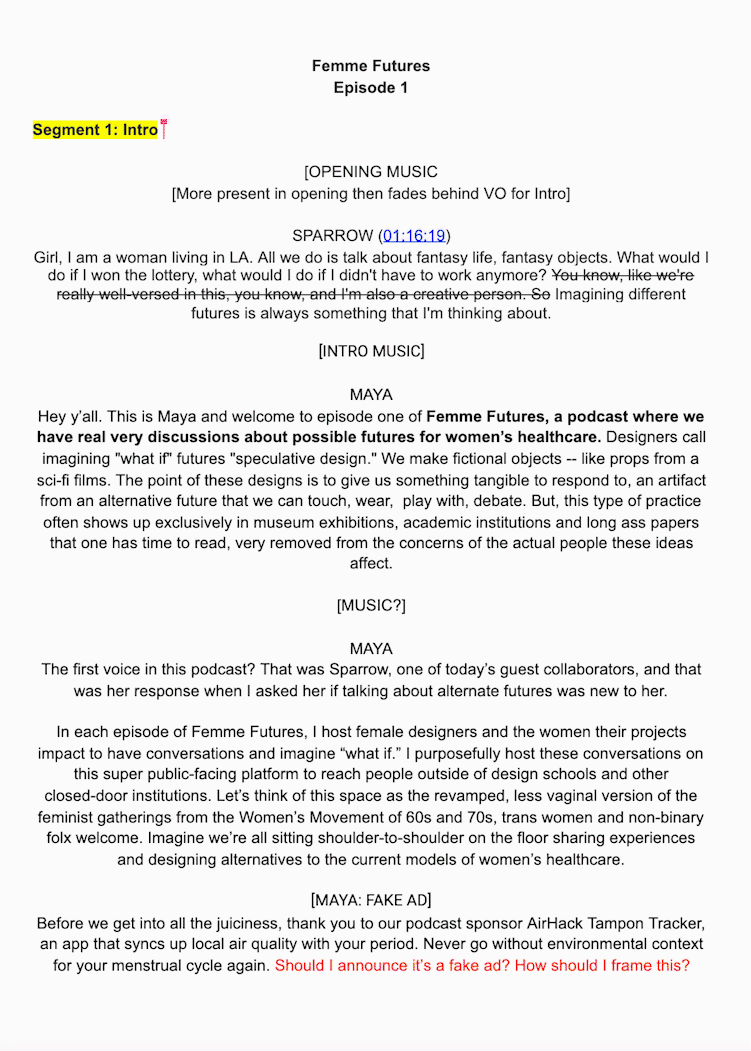 02 Process: The Research Areas  
The first episode of Femme Futures features the design project Toxic Love in conversation with four women who are impacted by this work: a hair colorist, a toxins educator, a clothing designer and museum curator. The goal of this conversation is to do research into the following themes surrounding women's health design:
VISIBILITY
What are the costs of making visible issues related to women's health when so much of it is associated with shame, stigma and cultural context?
CONTEXT
Many women's health products are designed for "universal" female health that considers only the biomedical factors that affect our bodies. What about the social context in which our health emerges? How should these nuances be built into women's health design?
CO-DESIGN
A live co-design session surrounding the designed prototypes that is edited down for the podcast. 
Final Script
here.
Access to Interview Questions for all four guests available upon request
This podcast proposes a novel methodology for conducting and disseminating design research, especially in remote work settings, for both clients and personal projects. The podcast structure helps unearth key insights about a design prototype in an approachable format:
1.

Aesthetics: The podcast 
begin with a discussion around the form and function of the physical objects in isolation.
2. Context: How might the objects live in the context of an experience from multiple points of view?
3. Impact: A broader conversation about alternative considerations for women's healthcare design inspired by the designed object.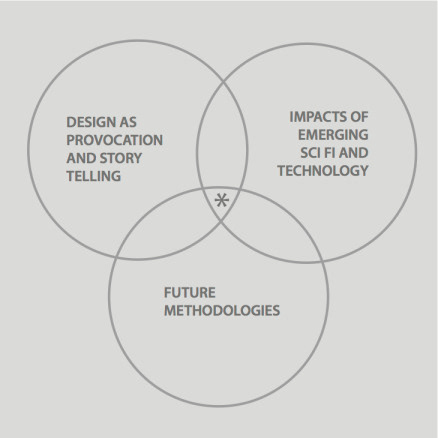 04 The Archives: Podcast Section Previews 
Below are three one-minute sections from the podcast. Each audio excerpt is paired with a photographed vignette that visually sums up the topic of conversation discussed in the segment.